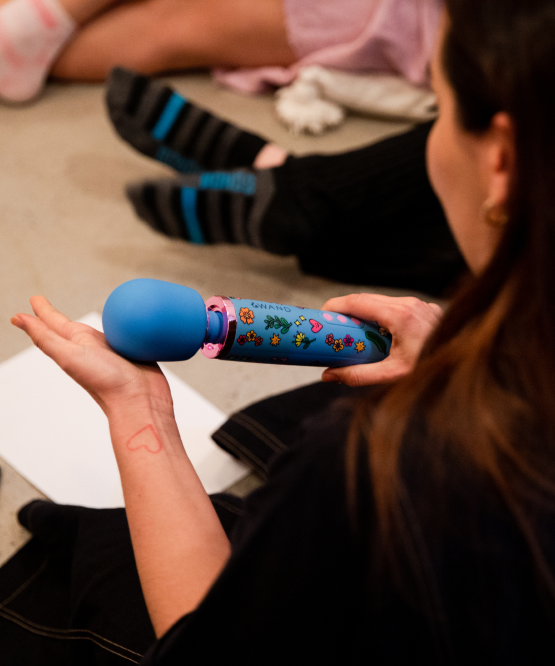 Pleasure People, Come Hang!
flossy in-home parties are a fun and informative way to learn about sexual wellness products all in the comfort of your (or your friend's) living room. During the event, your local Pleasure Guide will share the philosophy and mission behind the company, introduce you to flossy's curated range and facilitate interactive activities. Our goal is to provide a comfortable space for your group to engage in meaningful conversations, learn and leave feeling empowered.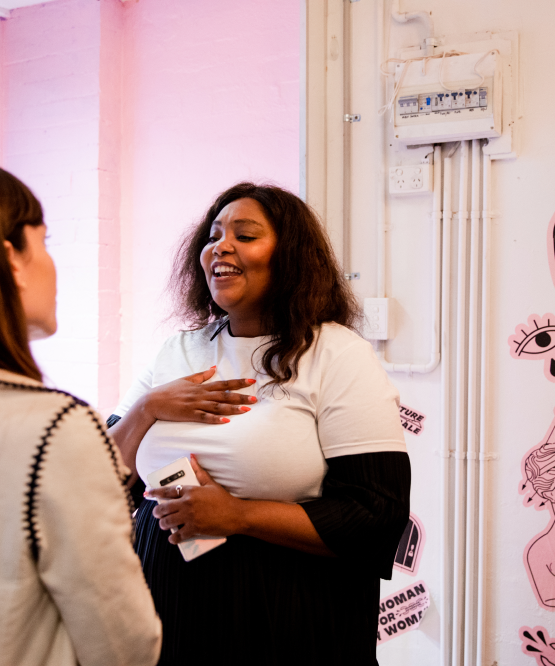 Why Host a Party?
At flossy, our focus is on fostering a fun and relaxed environment where you can discover new products and explore your pleasure at your own pace. There are no purchase minimums or requirements, so you can shop or simply enjoy the experience without any pressure. Our goal is for everyone to have a great time and leave feeling inspired and empowered. No pressure, just pleasure.
Zea
I can't pick just one! But limiting myself to two – the open, honest conversation and comfortable, safe space to check out products.
Shelby
I loved the general feel as well as how open, friendly, and accepting the group was!
Tracy
Our flossy Pleasure Guide was amazing... friendly, easy to talk to, very knowledgeable!
Erika
The entire event was SO empowering! Thank you flossy for creating a comfortable space to learn about pleasure products!