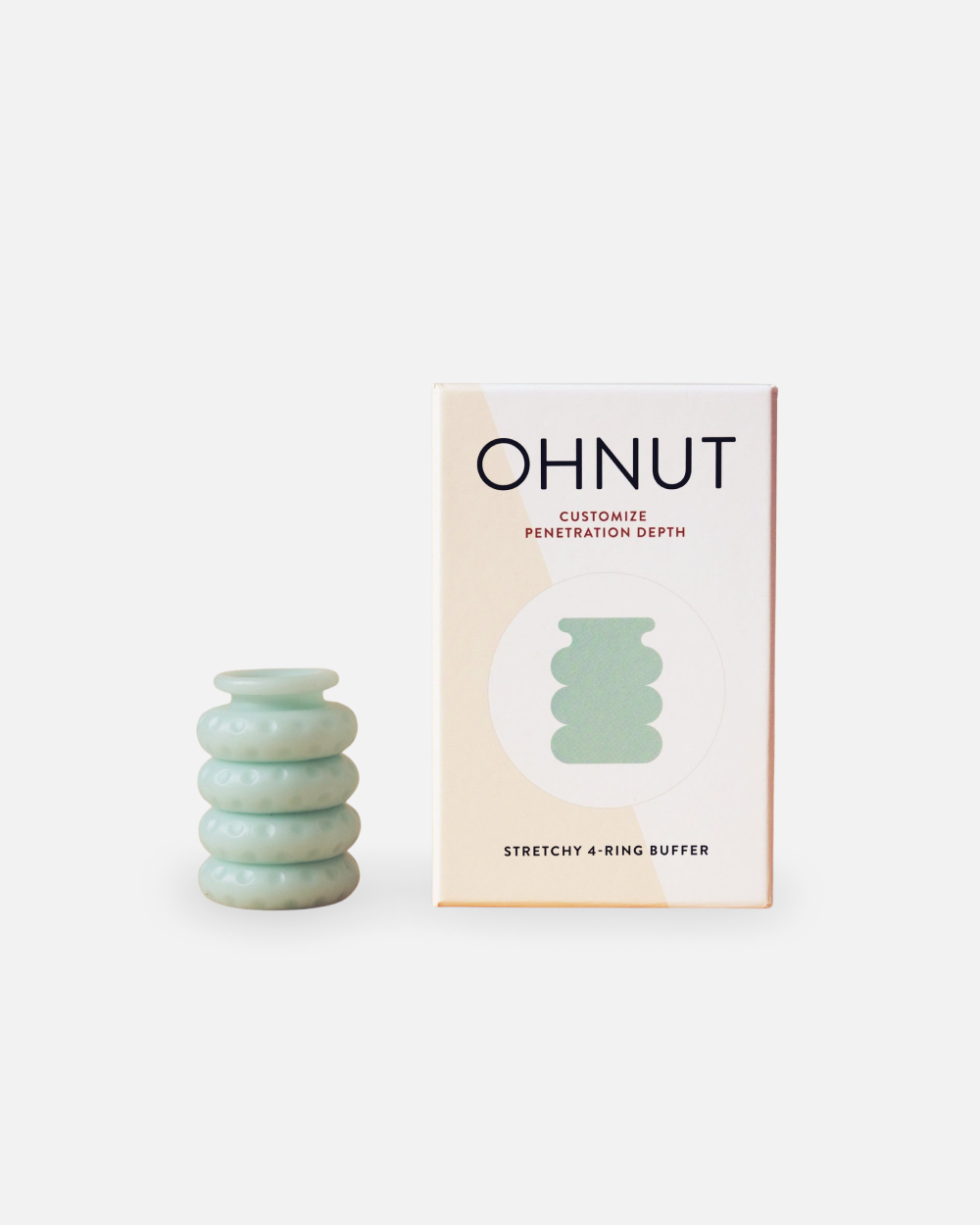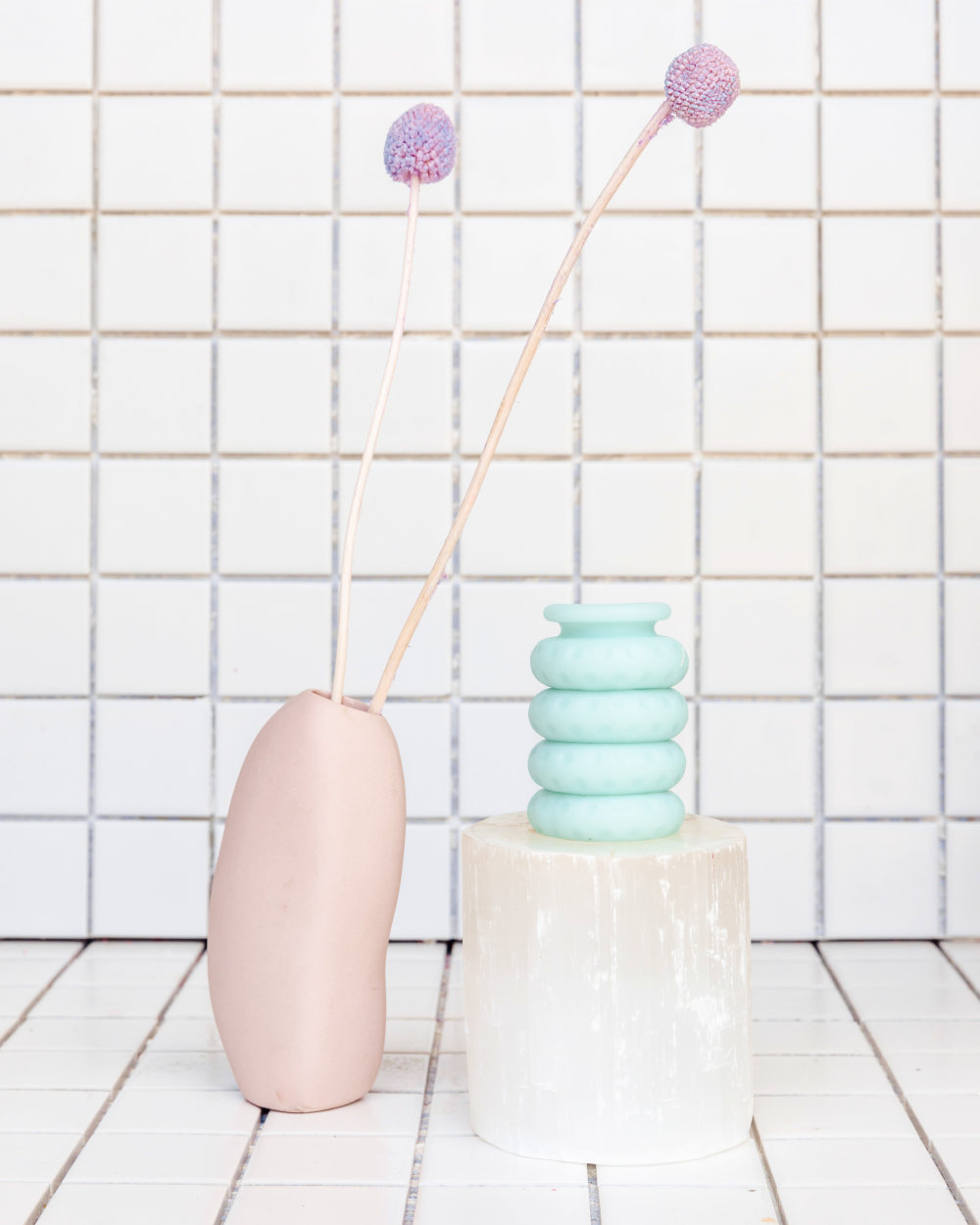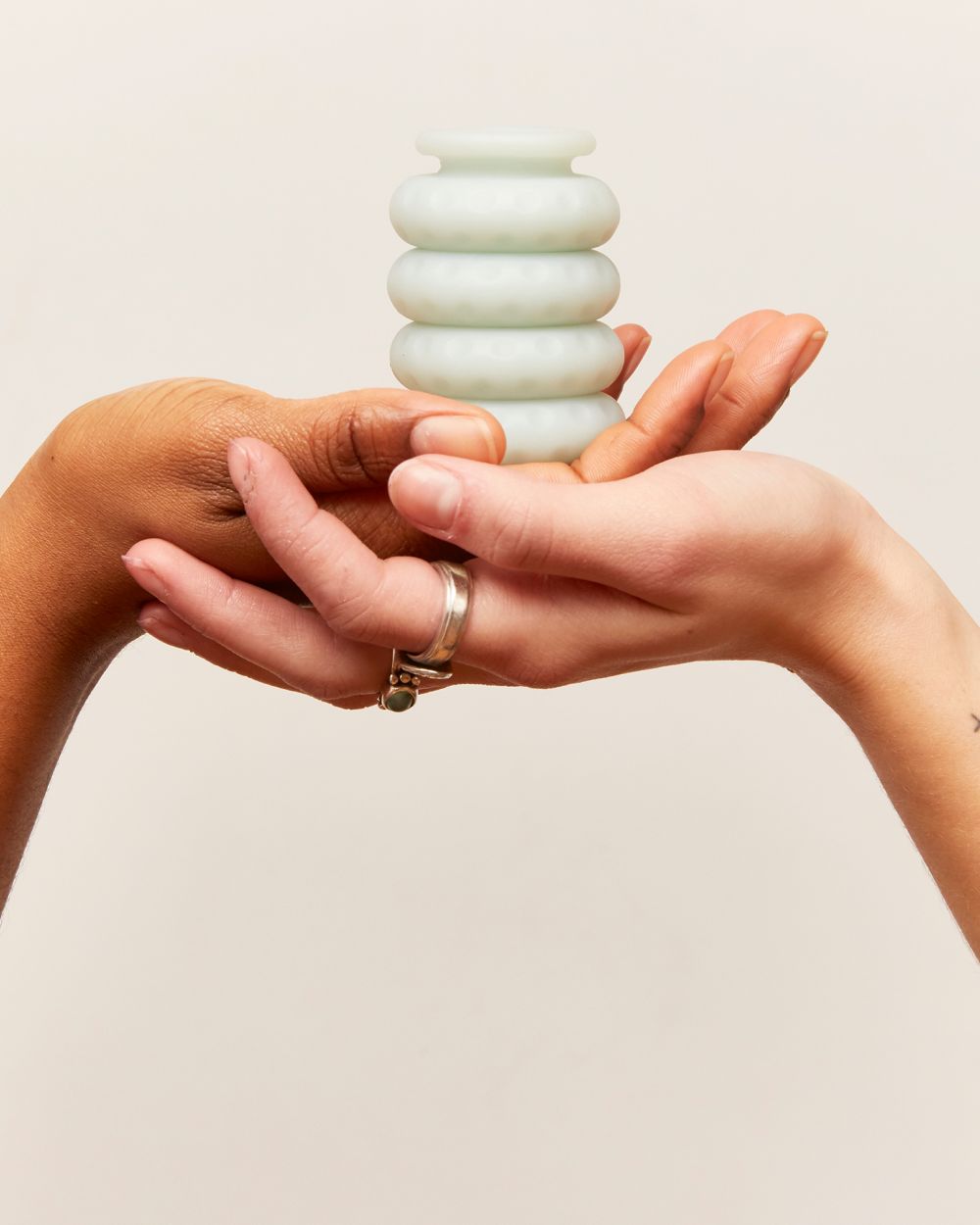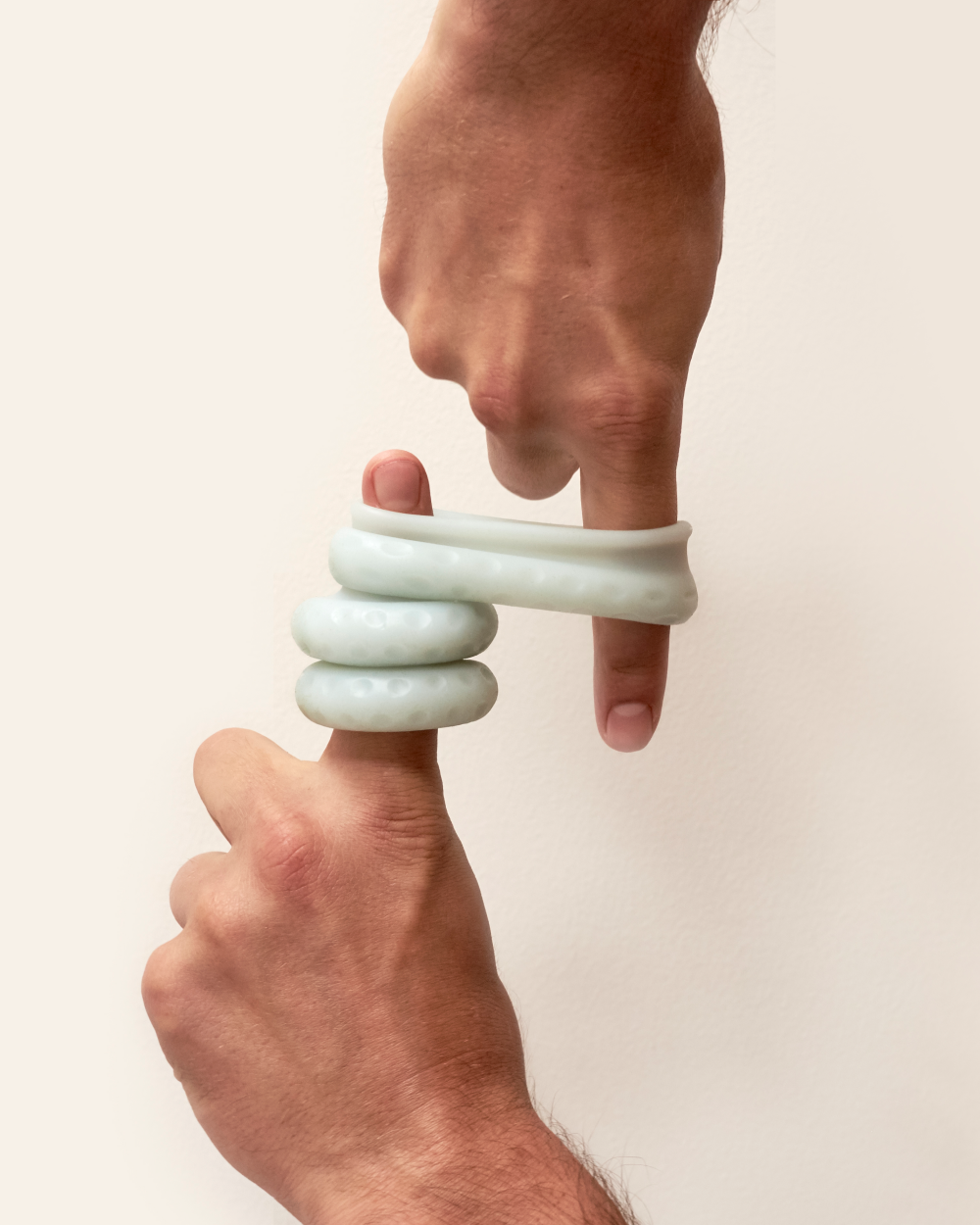 Ohnut
Ohnut is an intimate wearable that can help you manage, and potentially, reduce pain during intimate experiences by allowing you to easily customize how deep penetration goes. Worn externally at the base of a toy or body part, Ohnut compresses down to act as a soft buffer during penetration. Each set comes with 4 linking rings that allow you to make simple adjustments, so you and your partner can explore what depth feels best.

| | | |
| --- | --- | --- |
| | | |
| Intimacy | Wearable | MEDICAL GRADE |
Wearable
Stackable
Stretchy
Ultra-Comfortable
4 Stackable Rings
Compatible with Both Silicone-Based and Water-Based Lubricant – Oil-Based Lubes are Not Recommended.
Size: [Unstretched height of 4 rings] 7cm or 2.8" (H), stretches to 20.3cm or 8"
Material: FDA approved body-safe material
Comes with: 4 stackable rings, a travel pouch, and clever conversation starters.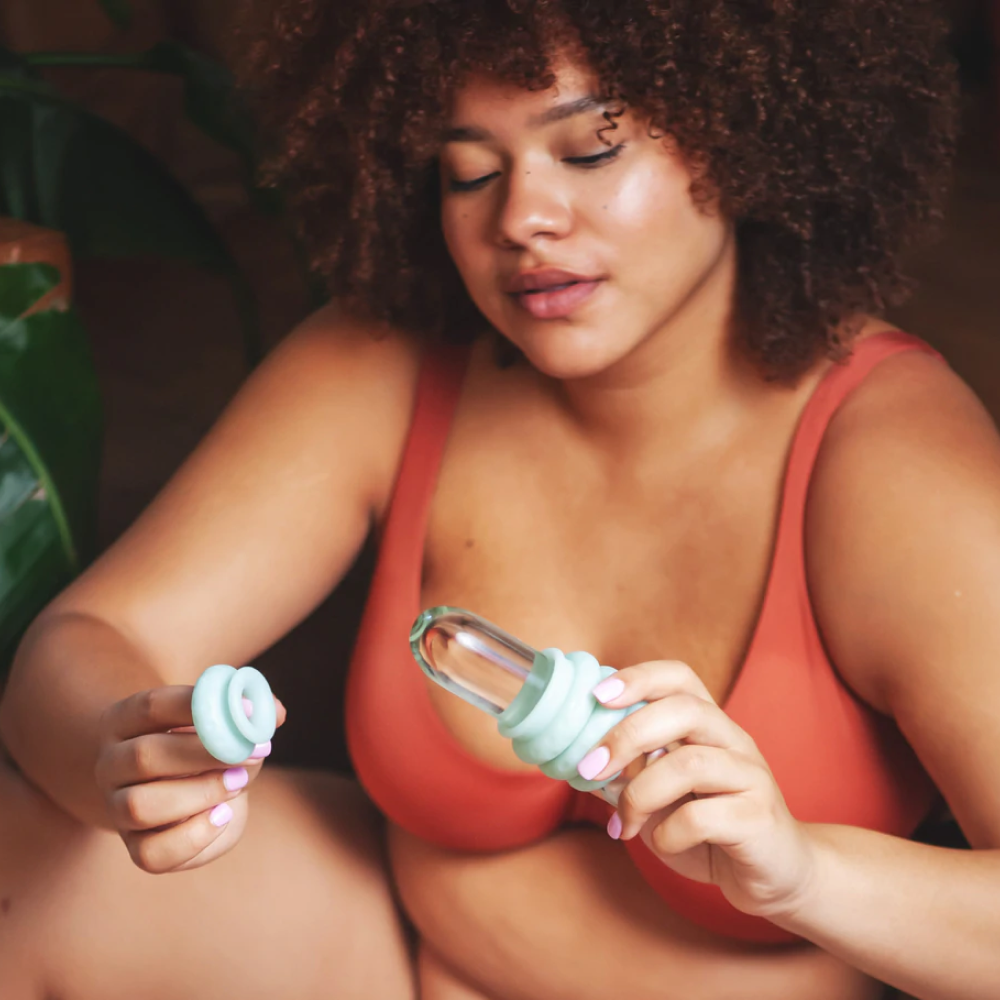 About Ohnut
Ohnut was created by Emily Sauer out of necessity after years of physical discomfort during penetrative sex. Ohnut partners with renowned sexual medicine clinicians, holistic practitioners, and countless empathetic humans to help make simple physical adjustments to help your bedroom be a place of joy.